What is TechYOY?
TechYOY is a technology-focused blog that publishes how-to guides, hands-on reviews, comparison reviews, and listicles related to digital life. We design our content so that our readers have an excellent time dealing with their gadgets, accessories, and services. In other words, we want to make tech easier for everyone — year after year.
What do We do?
Welcome to TechYOY, a blog that celebrates the changing dynamics of the tech world year after year! It's our objective and passion to ensure that our readers do not miss a single important update from the world of tech, consumer electronics, and related areas. We also think staying up to date with the new technologies and the conveniences they bring is essential.
Be it a new Apple Watch or an Android tablet; we've got you covered. We also publish how-to guides and listicles that help you navigate various options in the vast tech market around us. So, if you are looking for product recommendations or detailed reviews, you can rely on our updates.
Who Are We?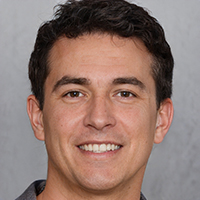 TechYOY was started by Mike H. Jones, a computer science graduate with more than a decade of experience in the IT industry. Following his passion for engineering and technology, Jones worked with several startups and multi-national corporations for over a decade. He started TechYOY as a part-time venture, but he loved how the blog helps thousands of people to sort out their gadgets, technology, and other needs.
Jones has always been interested in the world of technology and wanted to create a community that felt like home. Even though he tried many forums and social media platforms like Reddit, he felt the better idea was to create a website that publishes relevant content. All these efforts have created what is now known as TechYOY. Of course, our team has become bigger over time.
Currently, the TechYOY team consists of more editorial staff, including writers and editors. Our love of technology and development is a common factor that brings us together. We want to ensure that our efforts can help our readers in whatever way possible. Even if it means compiling information from different parts of the internet and presenting it to you in an organized form, we are delighted to do it.
Our Ethics Statement
At TechYOY, we also make sure that we spend enough time with technology before we comment on it. So, when you see a product review or best-in-market article, know that we have spent days crafting it. We are also proud of our editorial freedom because we do not publish promoted content. Even when we publish sponsored reviews, we ensure that the content is 100% unbiased.
Our Mission
Everyone at TechYOY wanted to bring about better changes to the world. And we have decided to do it by making it easier for people to access technology and related services. Therefore, our mission at TechYOY is to do that job as efficiently as possible. Furthermore, we want to make this website a trusted source for all your tech-related queries and dilemmas.
Ultimately, we would judge our work by determining how satisfied our readers are after reading our content.