Blogging is no longer an exotic hobby. More and more users share their thoughts on the Internet. Of course, this leads to increased competition. We offer you to look at 5 apps for blogging for any iOS to promote your business and have an opportunity to tell exciting stories worldwide. Also, you can use the professional tool to create paid backlinks.
Why Do You Need Apps for Blogging
Very often, people say that being a blogger means doing nothing. These lazy people just sit on the phone, post photos on Instagram or videos on YouTube, and earn a lot of money from it.
We hasten to argue with this opinion! Being a blogger is not so easy. Many people create content plans for the month ahead and create projects and various projects for their blogs. Writing a good and exciting text for a post is also not an easy task, and we don't even mention photo editing. Of course, there are helpful applications on the phone.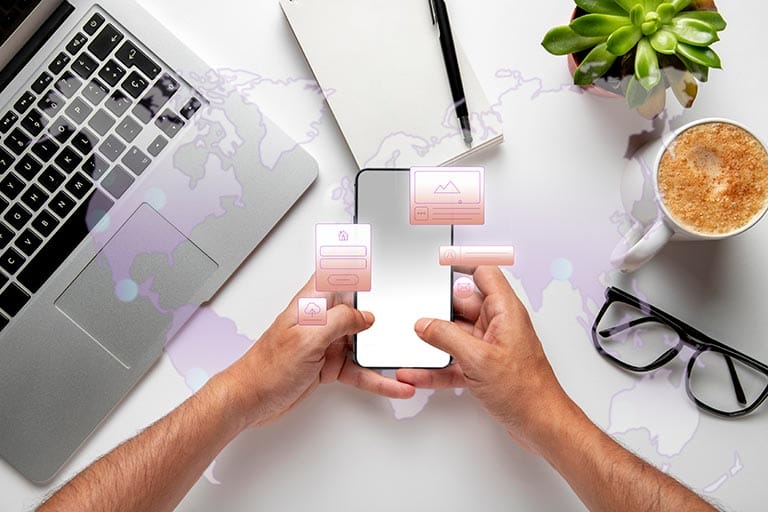 In today's mobile world, more and more readers prefer to receive content in small portions, and this need makes it possible to publish sensitive or multimedia content using mobile devices.
WordPress dramatically simplifies the process of publishing information. This whole trend is forcing search engines to learn to evaluate the quality of content not by its volume but by content and importance. All this, coupled with the previously unknown spread of mobile devices, makes posting using mobile gadgets much easier and more in demand. This means that bloggers no longer need to be tied to a desktop PC to run their blogs on the web.
Without special applications, creating content and posting will become much more complicated. Therefore, you should immediately master the necessary programs so that later you can focus only on creativity.
1. WordPress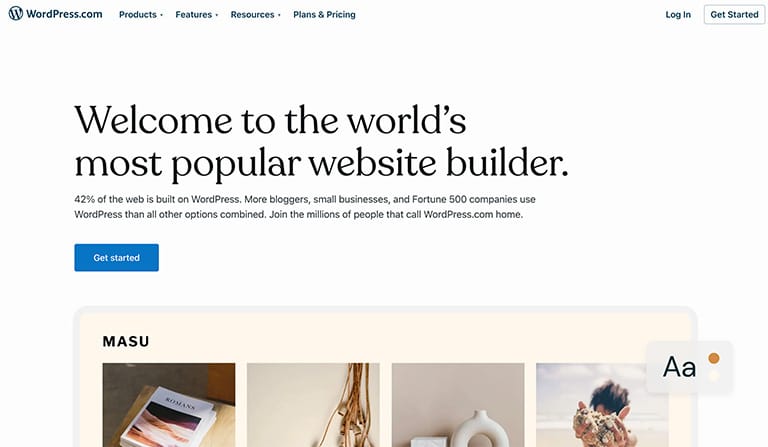 This CRM is one of the most popular mobile blog apps for iPhone. It provides easy access to the platform's main features, giving you an opportunity to create, edit and publish posts and manage comments and subscribers. You can create a unique design by choosing from thousands of layouts, displaying posts in static or dynamic formats, tracking individual posts with an activity log, and more. WordPress is likely your best bet whether you're a beginner or an experienced blogger.
2. Tumblr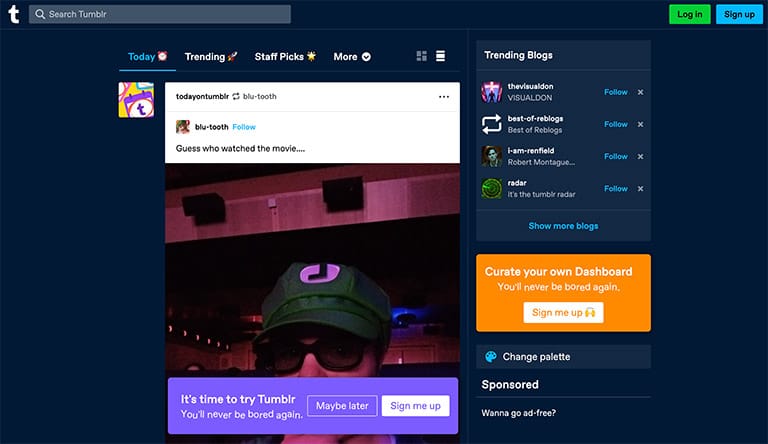 This is a popular application for Android that allows the publishing of text recordings, photos, videos, and audio recordings. It also allows you to view and comment on other blogs and subscribe to them.
You can add:
GIF;
quotes;
URLs;
Spotify tracks;
MP3-files.
You can create a following through the platform, and like Instagram, these people will see your new posts in their dashboards. They can also repost your content to be shared and re-shared and have the right to edit it.
3. Blogger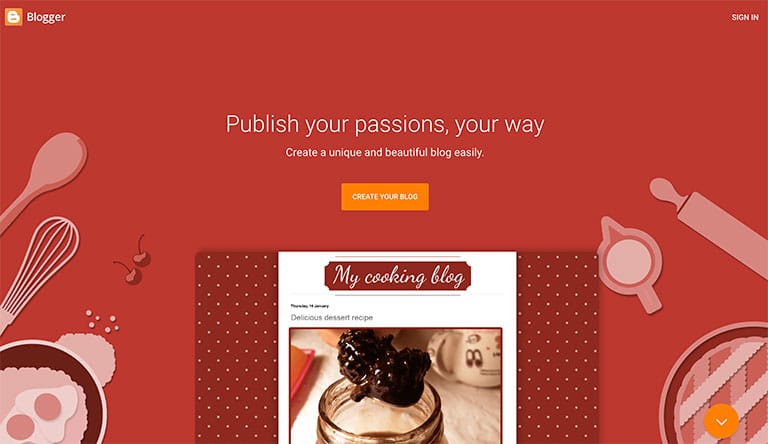 This application from Google allows you to create, edit and publish posts on your blog. With this tool, bloggers can:
personalize your online presence by choosing from over a million layouts and themes;
post whenever inspiration strikes using the "instant articles" feature;
add HTML code for further customization;
choose from several fonts;
track your blog traffic.
It supports features like adding images and videos and managing comments and followers. One of the best features of this tool is the ability to display AdSense ads on your page. With Blogger, you have many opportunities to monetize your sites for guest posting.
4. BlogStomp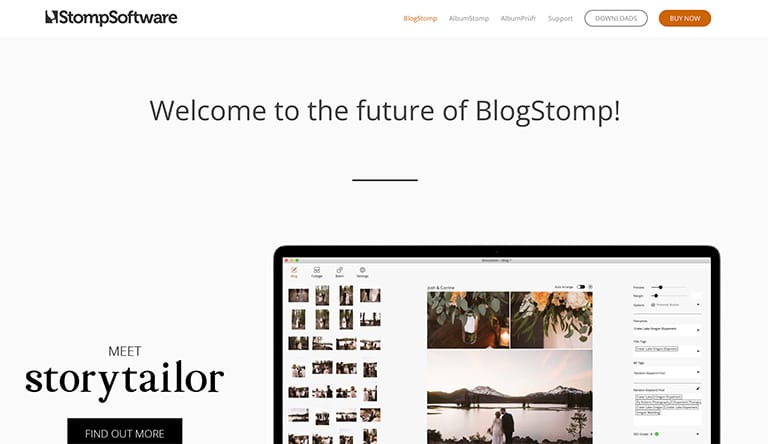 This is easy-to-use software. It allows you to create photo collages and instantly resize photos for social networks, blogs, or galleries. It is straightforward to use and provides a fast solution for sharing data worldwide. For a photographer, this activity can be essential to a marketing plan. With exciting blogging apps, you can share heartbreaking stories with your online audience to drive traffic to your website.
5. Medium

In fact, although this tool is a free blogging site, it is more like a writer dating community on a social media platform. The main attraction of Medium is that it gives you a built-in audience, like when you post content on YouTube, Twitter, or LinkedIn. It has an article editing feature and a user-friendly interface for reading other articles. When you're writing to an audience that already exists, you don't have to compete with the off-page SEO process Google's masters to learn how to find your target audience.
Other than adding images, videos, or embedding social media posts, all posts on Medium look the same. It's like a Facebook — you have different text and images, but each post has the same layout and design. Medium has no themes, apps, or plugins to customize your posts, making it one of the most accessible free blogging platforms on the market today.
Download one of the best apps for bloggers because it's a piece of cake for online promotion.