Geoblocking restricts content on websites to specific countries or locations. The websites use your IP address to know your location, and if not supported, you are immediately blocked. Many entertainment and streaming sites use geoblocking, but there is a workaround.
With a Virtual Private Network, you can easily access location-restricted content and stream movies and TV shows from anywhere in the world. VPN acts as a substitute for your IP address for as long as it is activated. You get an IP based on the country you wish to set your IP.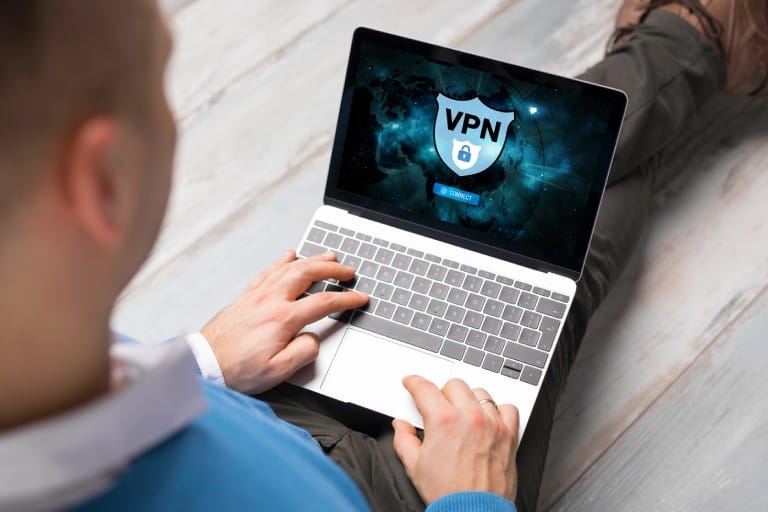 Why Use a VPN
VPN connects you to the internet through an encrypted and secure connection. A server known as a VPN server located in a different location establishes the connection, making it appear as if you are in a different country than the one you are actually in. This allows you to go through geo-restrictions and view content only available for that location.
Why Geo-Restriction?
The two main reasons why online platforms enforce geo-restrictions are because of censorship and licensing rights. Governments may apply geo-restrictions to prevent their citizens from foreign influence. Streaming services such as Amazon Prime, Hulu, and Netflix have continued to be popular as the internet evolves and expands.
However, some of their content is not available for users from different geographic locations. This can be frustrating, especially when you are traveling to another region and trying to access content from your region, but they are not available because you are in a different location. With VPN, you can unblock the restricted content and improve your streaming experience.
Hulu and Netflix apply restrictions due to regional restrictions and licensing agreements. With a reliable VPN, you can watch the restricted in that region by connecting to regions where the content is available.
How to Configure VPN for Streaming
The process is straightforward. All you require is an active VPN subscription from a VPN service provider of your choice. Once that is done, download the software on your device and follow the instructions displayed on the screen. As soon as the connection is established, open your preferred streaming app on the same device and start watching.
Here is what you need to do:
Choose a reliable VPN service: There are a lot of VPN service providers, but they are not all equal. Choose a VPN with fast connection speeds, multiple server locations, and has been tried and proven to be functional with streaming services. Streaming services like Netflix had begun blocking traffic from VPNs in 2016. You can, however, still connect to the streaming site using multiple servers from VPN providers.
Download and install the VPN software: When you have decided which VPN service you wish to use, download the application and install it on your device. Different kinds of VPN providers will have varying steps depending on the device you are using. If you plan on streaming on your phone, then you will have to download the VPN application from your device's application store.
Connect to the server in the region you want: Open the application and connect to the region where the geo-restricted content is accessible. For example, if you want to stream Korean Netflix in the US, then connect to a server located in Korea.
Log in to the streaming service: Once the VPN establishes a connection, open your streaming app and log in as you normally do. You will now be able to view the content that was originally geo-restricted as if you are streaming from that region.
Enjoy watching: For as long as the VPN connection persists, you will be able to keep watching geo-restricted content without any complications. Reputable VPN service providers such as NordVPN have optimized speeds with no network bandwidth cuts every month.
What to Consider When Looking for VPN
There are a lot of VPN service providers, including ones that offer free services. Free VPN service providers are often not reliable and have limited server locations. Some will require that you pay to access premium servers. The best option is to go for a paid VPN service provider and, most importantly, do your research first.
The Benefits of Using VPN to Streaming
VPN will help access content available in certain regions only. Meaning that your collection of movies and tv shows will be of a wide variety as you can always switch your server location and try new content. There are more benefits at hand:
Improved streaming quality: Some VPNs have features to improve streaming quality, including better connection stability and faster speeds. This is very advantageous, especially if you reside in an area with low-quality internet connections.
Improved security: When you use a VPN, your real location, personal information, and everything you do online is hidden from hackers. You can access the web and stream without having to worry about your information landing in the wrong hands.
Cost-effective: Since you can use VPN to access content from other countries, you will not have to subscribe to multiple streaming platforms to access the same content.
Privacy protection: VPN encrypts all the things you do online, making it difficult for your Government and ISP to track what you do online. Take note that when you use VPN, your internet will not be as fast as it would be if you were not using VPN since your traffic is routed to a server in a different location. The difference is, however minimal, and with a reliable VPN service provider, you will have a good experience. Make sure you check your VPN service provider's privacy policy and that it is good and does not keep a log of your online activities.
Using VPN is a good way to access geo-restricted content on streaming services. When you connect to a server in the desired country, you can easily bypass geo-restrictions and view the content available to people in that country only. Make sure you go for a VPN service provider with a good reputation for a hassle-free streaming experience.