Cybersecurity firm Barracuda revealed 21,000 common exposures and vulnerabilities in 2022 and has made worrying cyber threat predictions for 2023.
With all the wonders of the Internet being just a tap away for individual users and businesses, it threatens online security and privacy. Nothing is hidden anymore. For example, users can become a target and receive threat mails sent to their homes if caught between multiplayer game room fights. Players track IP addresses and find the player's location to attack them.
Furthermore, advertising agencies and businesses monitor users' online activities and behavior to bombard them with unsolicited ads. This hampers the user experience. Even ISPs tend to monitor user activities and reduce Internet speeds if they think a single user is consuming too much bandwidth by playing online games or streaming online content.
Privacy and security concerns run more profound than that. For example, if you use voice bots like Google Assistant, Siri, or Alexa, all your voice commands are recorded.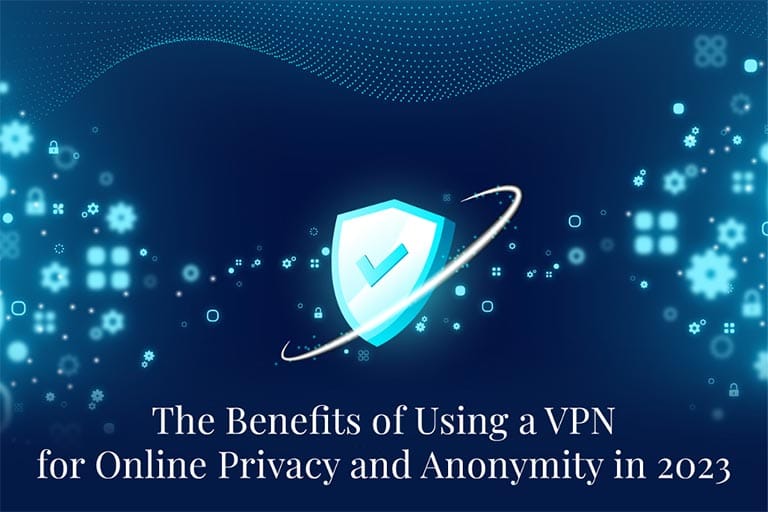 So how can you maintain online privacy and anonymity in 2023? VPN or virtual private network is a solution that stands out from the rest. However, using a VPN doesn't mean you stop using other cybersecurity measures. A VPN service works with other security measures like anti-virus software, unique and strong passwords, etc.
How Is VPN a Good Solution for Privacy and Anonymity?
VPNs are a good solution if you want privacy, anonymity, and online security. Although they have a bad name in the circle as they allow nefarious individuals to copyright movies and transmit illegal software, they do more good than harm.
In the business world, VPNs are helping remote workers safely connect to the company's network and prevent leaking confidential information. For individual users, VPN is a godsend. With this enabled, you can access your media and files from any location worldwide, surf the web securely and privately, and access geo-blocked streaming services.
VPNs make it harder for the government, ISPs, and advertisers to monitor your online activities. Anonymity and privacy are two of the most important benefits of a VPN. Here's how it works.
Protection of Online Privacy
When you are online, privacy is not always a given. Apps, social media networks, and marketers routinely track online activities, including where you live, what you do, and who you are. So if you are staying in California and browsing the web for a new apartment, you will immediately start seeing ads for rental properties in your area.
Using a VPN service like surfshark.com or any other makes it impossible for third parties to track your location. In addition, since the location is disguised, advertisers cannot send ads based on your location.
Similarly, third parties cannot track your financial information even if you have provided your credit card information while shopping online or playing multiplayer games. There won't be any records.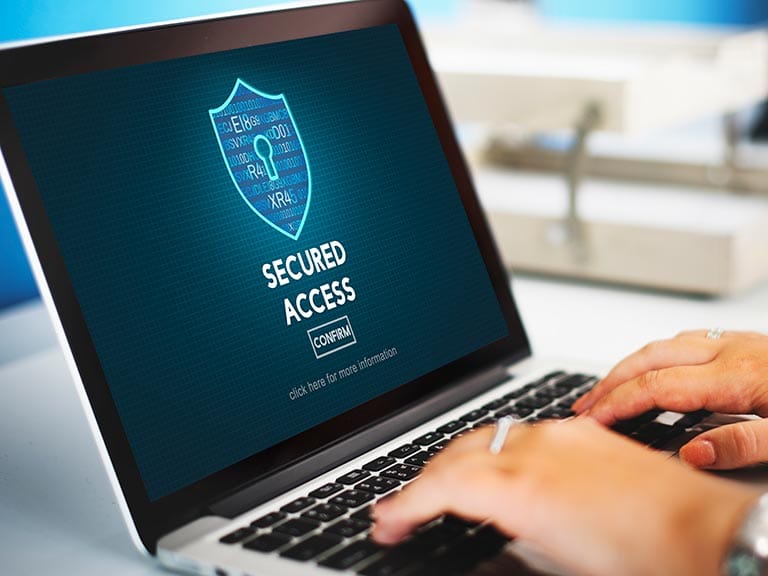 Protection of User Anonymity
VPNs protect users' anonymity and ensure you can surf the web anonymously. For example, your activities are not tracked when you purchase products, download TV shows, or stream movies online.
VPNs disguise IP addresses and make sure you are not being watched or tracked by anyone. Also, they encrypt data transmission so that even your ISP cannot track you.
Benefits of Using a VPN
As already discussed, anonymity and privacy are two of the most significant benefits of using a VPN. When your activities are not watched by your ISP, the government, and advertisers, you can freely surf the web, download content, purchase products, etc. The benefits are explained in detail below.
Safety From Hackers and the Government
Data is encrypted by a VPN, so all your online activities are protected, and nobody can watch or listen to what you are doing, including the government and hackers.
Workaround Any Censorship
Russia, China, Iran, and other countries impose heavy censorship on people using the Internet. These countries block access to several services like YouTube, Google, Facebook, etc.
A VPN hides users' IP addresses and disguises the location so you can anonymously break all the censorship and get the services and content you want anywhere in the world.
Secured Torrenting
Torrent websites allow users to download everything for free. However, there's a risk involved, and you cannot use torrents with your original IP. If you are caught, you have to pay a hefty fine.
With a VPN, no one will know what you are downloading online using torrents because your Internet traffic will be encrypted and the IP address hidden.
Overcome Firewalls and Geoblocks
Geoblocks are everywhere and mostly happen with streaming websites where some content is available to only a particular region. For example, Hulu, Netflix, and Disney+ are streaming services that have to abide by regional restrictions when it comes to content. So if you are an American traveling to Europe, you cannot stream your favorite US-based shows during your travels. But it is possible to overcome this with a VPN.
Download Anonymously
Torrenting is one way to get content for free, but you can also use a VPN to download copyright apps. You will get a different IP to download anything, anytime.
Create and Maintain Multiple Accounts
If you love social media and want to maintain multiple accounts with a single device, use a VPN to connect to a new server. So you can maintain one official account for important announcements and several other accounts for promoting your brand.
Enjoy Improved Internet Speeds
If your ISP throttles the speed, there's no other way to solve the speed issue. This may lead to buffering problems, pages taking more time to load, etc. Fortunately, you can boost your Internet speed by using a VPN, as it will prevent your ISP from monitoring your online activities.
Final Thoughts
VPNs are a boon when online privacy, security, and anonymity are the need of the hour. You can use this service in tandem with other cybersecurity measures for achieving the best results.