To be a manager isn't always about assigning roles, but it sometimes feels like that. In a perfect world, you could predict and anticipate every worst-case scenario in your business. But unfortunately, most companies operate in risk-prone environments, including security, financial, strategic, and geopolitical threats.
Strategic risk management deals with such risks and remaining competitive in the market. Every business leader should possess the skills and knowledge to deal with issues proactively and reactively.
Unfortunately, proactive risk management is key yet often an overlooked aspect of the business. Many business leaders react to a problem when damage has already been done. To remain on top of your game for a long, you must understand the difference between proactive and reactive risk management. This enables you to identify the best approach depending on the underlying risk.
What is Risk Management?
Risks are inevitable in the business world. Technology advancements have enabled businesses to automate operations, expand market niches, and implement cost-effective strategies to remain competitive. But technology isn't flaw-proof — businesses have had to cope with more risks for more than three decades.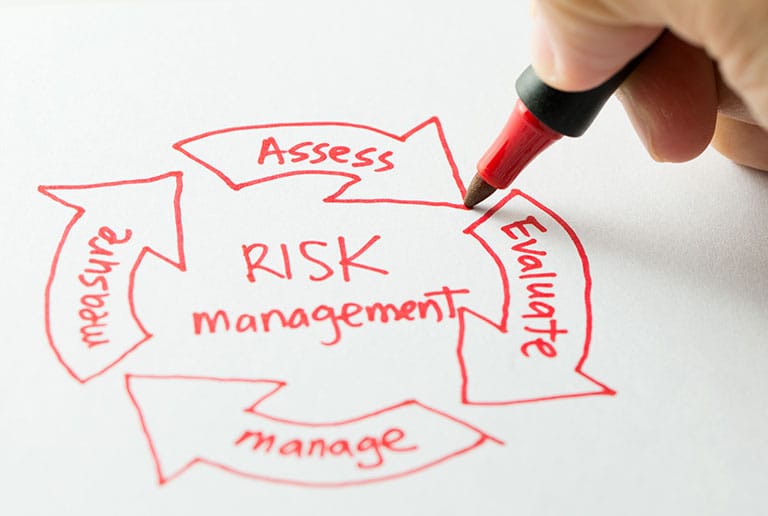 Risk management is key to realizing full benefits of technology without compromising operations. Risk management involves continuously identifying, analyzing, and controlling threats to your business' legal, strategic, and financial earnings. The threats stem from multiple sources like legal liabilities, natural disasters, accidents, and financial uncertainties. In the event of the unforeseen, damages can be minor such as a small overhead cost, or catastrophic, leading to a substantial financial loss or property destruction.
However, with an effective proactive risk management program, you can consider and evaluate the full range of risks your business can encounter. An effective risk management plan also helps you examine the relationship between anticipated risks and the threat's impact on your enterprise.
You can use various types of risk management to protect your business from future uncertainties. Although many types of risk management aren't appropriate for any risk your business faces, they are critical for the initial risk management decision in determining what type is best for different risk scenarios. Common types of risk management include:
Risk avoidance
Risk retention
Risk transfer
Risk reduction
What is Proactive Risk Management?
Every business organization focuses on realizing and controlling a risk proactively. Proactive risk management emphasizes a forward-thinking approach to resolving risks and preventing damage.
As an entrepreneur, you must be ready to deal with challenges brought about by technological changes — this makes management strategies based on previous threats not ideal for proper decision-making. However, proactive risk management based on the current trends in business can save your financial and data loss.
What is Reactive Risk Management?
A reactive risk management approach is a response-based strategy focusing on past risk occurrences and findings in resolving problems. This approach reacts to a threat once or when an audit has detected an incident. The risk is later assessed, fixed, and measures are put in place to avoid re-occurrence.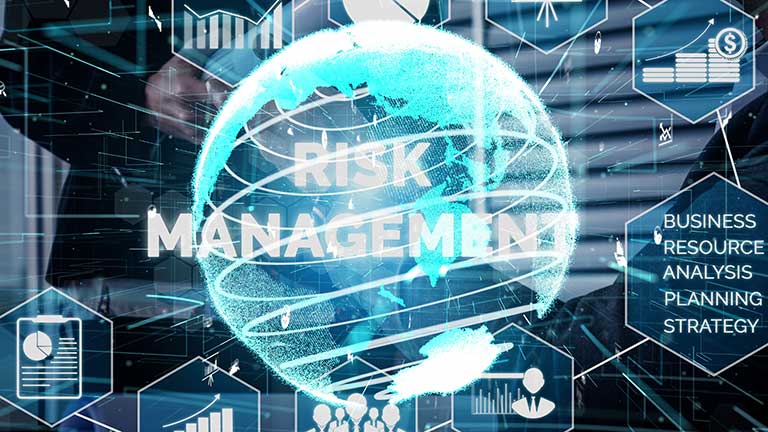 What is the Difference Between Being Proactive and Reactive?
Although the current business world faces risk from multiple directions, cybersecurity is a major concern. As a result, determining the best type of risk management can be daunting.
Understanding the difference between reactive and proactive risk management can solve the problems.
Time Frame
Proactive risk management focuses on reducing the chances of multiple risks your business is likely to face by identifying major risks based on industry, operations, and environment. Contrariwise, reactive risk management attempts to reduce the re-occurrence of a previous incident.
While the reactive approach relies on analysis from past incidents to prevent re-occurrence, proactive risk management combines past, present, and future predictions to establish a solution strategy.
Versatility
Proactive risk management is flexible with changes in time and circumstances — it capitalizes on creative and innovative thinking in curtailing sources of risk. On the contrary, reactive risk management is a fixed approach that utilizes similar measures to solve different problems.
​In addition, proactive risk management improves your organization's ability to manage existing problems and avoid future issues. On the other hand, reactive risk management helps you respond effectively to the reoccurrence of past issues.
Cost-effectiveness
Proactive risk management can be cost-effective. The approach focuses on minimizing risk occurrence. Predicting an issue and facing it before it saves you considerable financial and legal liabilities.
On the other hand, the reactive approach tends to be cost-intensive as it focuses on solving a problem that has already happened. This implies that you'll suffer financial loss or data breach when implementing reactive risk management.