If you're not new to social media marketing, you might know that the success of any marketing campaign is largely contingent on details. And one of the details that graphic designers pay their special attention to when creating promotional posts for social media platforms is fonts. Such a similarly small thing can make a big difference as it not only attracts your potential customers' perception to your promotional content but also influences their overall perception of your brand. So, if you're looking for some effective fonts for your next visual marketing campaign or just want to spruce up your Instagram feed, you'll find today's post particularly useful.
Below are some cool typefaces that can definitely hit the mark. Familiarize yourself with our favorites and take your pick. And when you start looking for your ideal fonts, don't forget to visit VistaCreate, the website that knows how to help your content stand out.
Helvetica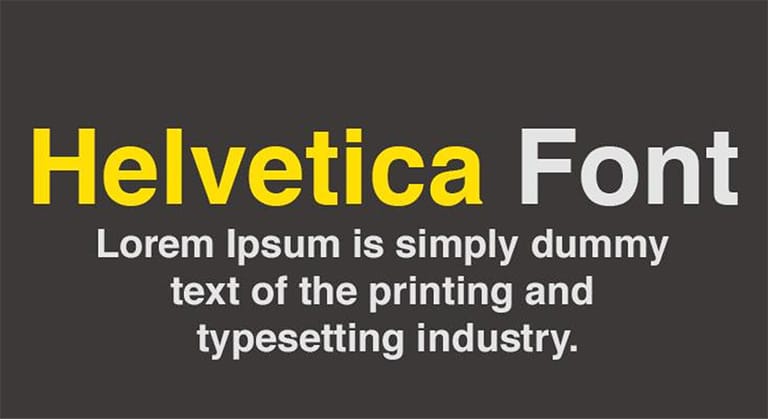 The tried-and-tested Helvetica font seems to never go out of fashion, and it's not only due to its straightforward and elegant look and universally appealing charm. It has a number of stylish variations that differ in font weight and obliqueness. Though Helvetica is considered a ubiquitous choice for visual branding specialists, its clear-cut and impassive nature might put off designers that are looking for more creative and outside the box. So, Helvetica might not be suitable for the campaigns that aim to stir emotions or appeal to viewers' passions. Still, it remains a win-win option for traditional projects that call for functional invisibility.
Anton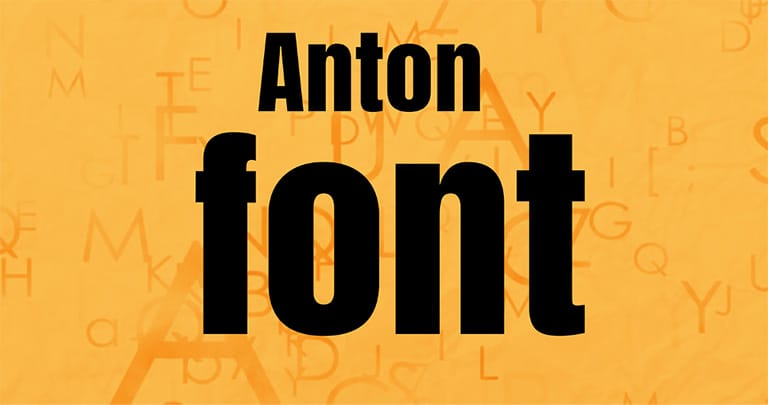 Anton is a relatively new typeface that is just ideal for your social media marketing campaigns. Not only not only visually appealing but easy to read. It was specifically created to be web-friendly and thus conducive to the success of your visual branding endeavors. Anton is a great font that can help you stand out and capture your subscribers' attention. That being said, it might not be the best option for your body text due to the lack of space between letters.
Montserrat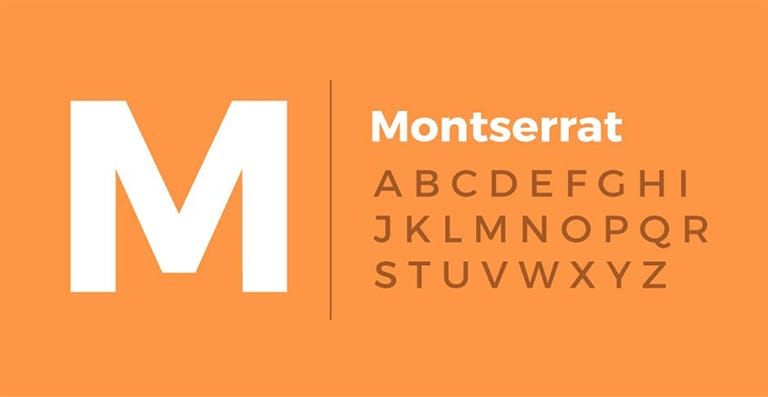 Another timeless classic that can spice up your social media content is undoubtedly Montserrat. This font can bring out the inherent charisma of your writing and help hook your audience subtly yet effectively. Its classy look is spiced up with neatly rounded corners specifically to entice and captivate, ease in, and convince. Montserrat is professional and versatile. It really is suitable for different types of social media content due to its genuine neutrality masterfully combined with a vivacious vibe. So, you can use this font for a wide variety of projects.
Novecento
Another cool font that leaves no one indifferent is Novecento. Bold, quirky, and ostentatious, it cannot but attract your readers' attention. Despite its seeming simplicity and straightforwardness, Novecento has much character and inherent power, so it won't let your post go unnoticed. This scroll-stopping font is a perfect fit for banners, digital flyers, exclusive announcements, and any other type of brand advertising on social media.
PT Sans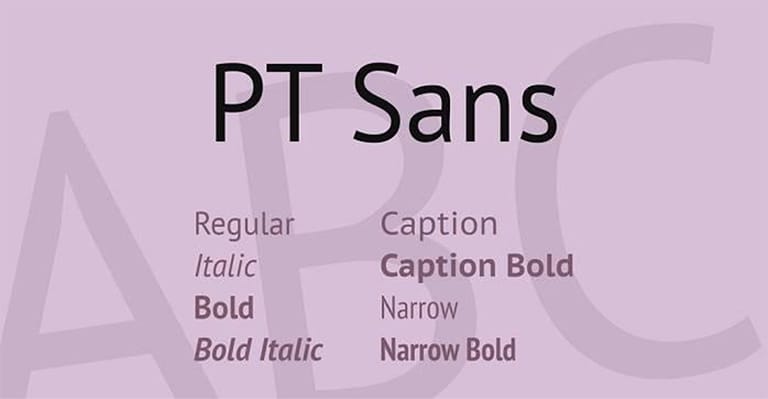 If you're looking for a stylish yet minimalist typeface for your posts, you can't go wrong with PR Sans. Similarly to its Montserrat counterpart, PR Sans combines a clean look and inherent vigor, which lends your content a particular charm and visual appeal. This typeface is ideal for textual content accompanied by effective images. And what's also good is that this rather formal and subtle font won't distract your audience's attention from your picture but rather complement it. If you are used to adding dates or locations on your Instagrammable pictures, this typeface can be the best bet for you. That's the reason why so many travel bloggers, real estate agents, and restaurant and ecommerce store owners opt exactly for this typeface when advertising their businesses on social media.
Note that you're in no way restricted to a single font. The market is overflowing with eye-catching fonts so you can definitely pick something that will satisfy your taste and suit your individual business needs. You can combine typefaces from the same family and different classifications for a better effect. So, be creative and experiment with your fonts to create stunning posts that will win you more loyal customers.