Azure Expressroute is an Azure service provided by Microsoft. This service offers a creation of private connections between Microsoft datacenters and infrastructure on your premises or in a facility of a single location.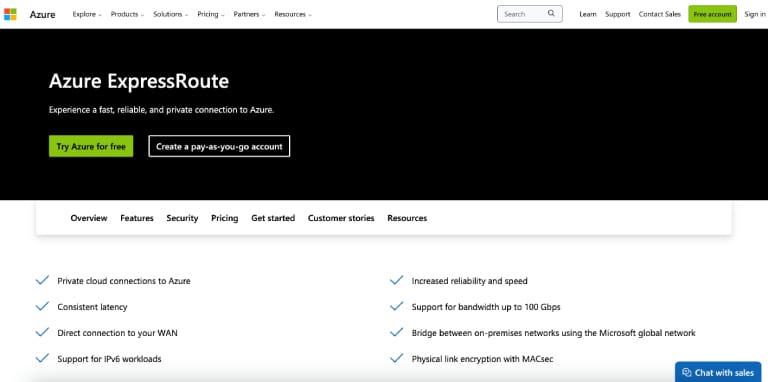 With the help of this service, you can create a specialized, private connection between your colocation data centers and the Azure cloud platform. This offers safe, high-bandwidth access to Azure services because you avoid the public internet, so your data will not be at risk.
The Azure ExpressRoute works by extending your data center network to the Microsoft Azure cloud. It does this with the help of an internet connectivity provider over a private network. These ExpressRoute connections don't use the public internet, this provides you with a faster speed, as there won't be traffic, and it also provides a more reliable data transfer process.
It offers you a private link which is specifically dedicated to you to help connect your network and the Azure cloud platform.
The Azure ExpressRoute uses BGP (Border Gateway Protocol) to help facilitate the routing between both networks (user and Microsoft). It helps to select the best route for the data. This results in a faster data transfer and a more reliable transfer.
While all inbound data transfers with Azure ExpressRoute are free, there are established prices for all outgoing data transfers. There are many other advantages of using this ExpressRoute provided by Microsoft. However, some of the important ones are discussed. Firstly, Layer 3 connectivity between your data center networks is an important benefit. It helps connect to the Microsoft Azure Cloud using an internet connectivity provider. Secondly, there is a global connectivity to Microsoft services all over regions. This is beneficial and helps to be in control of your connections.
Lastly, there is a point-to-point Ethernet connection via a virtual cross-connection. Some other important benefits that will be discussed include: decreased latency, improved security, better reliability, increased scalability, and cost savings.
The Benefits of Azure ExpressRoute
Azure ExpressRoute offers numerous benefits that can significantly enhance your cloud connectivity experience. For comprehensive information on Azure ExpressRoute pricing, you can explore the details directly on the Azure platform. Here are some key advantages worth considering:
Increased Reliability: Due to the creation of a private network which is specific to you, there is no need to send traffic over the public internet. This ensures a reliable data transfer.
Reduced Latency: Azure ExpressRoute offers a direct link to the Azure cloud services. This is in contrast to the standard internet connection. Therefore, it helps reduce latency.
Improved Security: Due to the avoidance of public internet networks, there is a reduction in data breaches. Azure ExpressRoute is made for private connections, thereby increasing security. This helps you avoid many other security problems.
Increased Scalability: Azure ExpressRoute allows bandwidth connections with up to a hundred gigabits per second. This helps you to easily scale your connections.
Cost Savings: It also helps you save your costs as you don't have to pay extra fees that are normally associated with the standard internet connections. You can hence save money. 
How Azure ExpressRoute Transforms Data Center Connections
By providing a private, dedicated connection to Azure, Azure ExpressRoute eliminates the need to route traffic through the public internet. Azure ExpressRoute transforms data connection by dedicating you a specified and private connection.
This results in increased reliability, reduced latency, and improved security. Due to the specific connection dedication, your data center connections are revamped with higher security and dependability.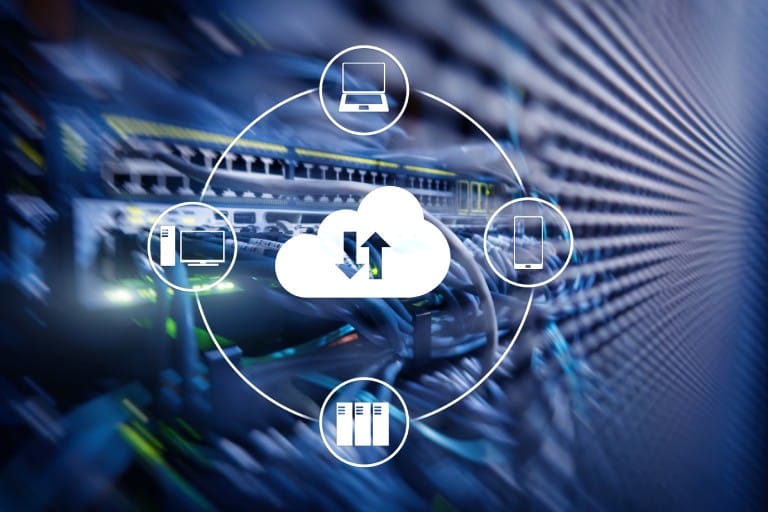 Azure ExpressRoute also makes it easier to scale your data center connections, as you can simply add more bandwidth as needed. It lets you increase your connections gradually as you wish. This is very beneficial when you need to transfer data quickly or migrate data. As discussed before, Azure ExpressRoute allows up to one hundred gigabits bandwidth connection.
Finally, Azure ExpressRoute can help you save money on your data center costs. You can save your money when you avoid the public internet connections and use Azure ExpressRoute. There won't be any extra fees that normally come with the standard internet connections.
Final Thoughts
Azure ExpressRoute is a powerful tool that can help you transform your data center connections. Your on-premises infrastructure and Microsoft Azure can be connected privately, exclusively, and securely with the help of the high-performance networking service Azure ExpressRoute. You can avoid using the public internet and gain quicker, more dependable, and more secure data centre connectivity by establishing a private connection.
By providing a private, dedicated connection to Azure, Azure ExpressRoute can improve the reliability, performance, security, and scalability of your data center. You may enhance the overall performance, of your data center by using Azure ExpressRoute. With less latency and more capacity than a typical internet connection, the dedicated connection offers a faster and more reliable network experience. Applications that demand low latency or huge data transfers may find this to be especially advantageous.
If you are looking for a way to improve your data center connections, Azure ExpressRoute is a great option. By isolating traffic from the general internet, Azure ExpressRoute adds an extra layer of security. This indicates that your data is not vulnerable to any security risks that might be present on the open internet. Azure ExpressRoute additionally enables you to set up your own security measures and guidelines for data travelling between your data centre and Azure.