How to stream Netflix on Discord is the most frequently asked question by online streamers.
Currently, Netflix is the most widely used streaming service online. The site offers a wide range of content from nearly every genre imaginable.
Unfortunately, several users have reported having trouble streaming Netflix through Discord due to a black screen issue. You've arrived at the right place if you're one of the unfortunate few. Here, I'll give you hacks on how to stream Netflix without a black screen.
So let's get started.
Can you Stream Netflix on Discord?
Yes, Discord is almost as popular among those who wish to communicate, talk, and participate in video chats with their family and friends. Fortunately, Netflix and Discord have partnered to allow users to stream Netflix on Discord without switching to a web browser.
What are the Benefits of Streaming Netflix on Discord?
After overcoming the Netflix Black Screen issue in Discord, you'll be happy to learn about the many advantages of streaming Netflix via Discord. Here are some advantages:
The ability for numerous users to stream content from a single Netflix account is the biggest advantage of watching Netflix through Discord. There is no need for additional Netflix memberships.
Also, you can use the same Discord program to talk with your loved ones while watching your favorite movies and TV shows.
Then there is the relief from the annoying latency and buffer you occasionally experience.
Finally, you may conserve data by watching Netflix using Discord. Others won't need more data than what is required to run Discord because only one individual uses their data to stream Netflix movies or TV shows.
How to Stream Netflix on Discord Without Black Screen?
Open your web browser and go to the official Netflix website. Ensure you're using a reliable browser and internet connection.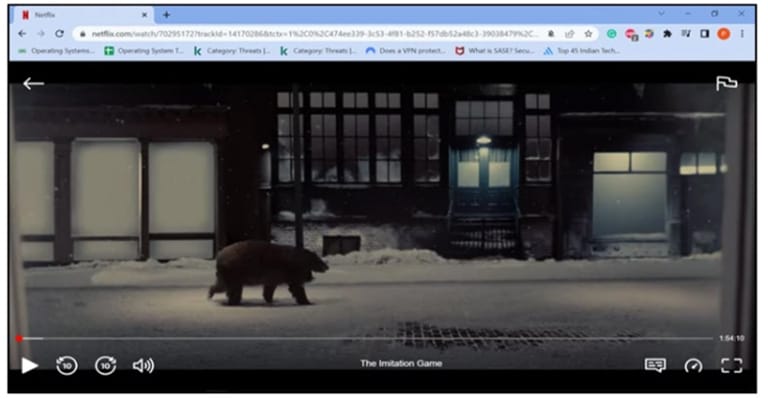 Open the Discord application and connect to a server.
Go and choose the Settings menu at the bottom of the page.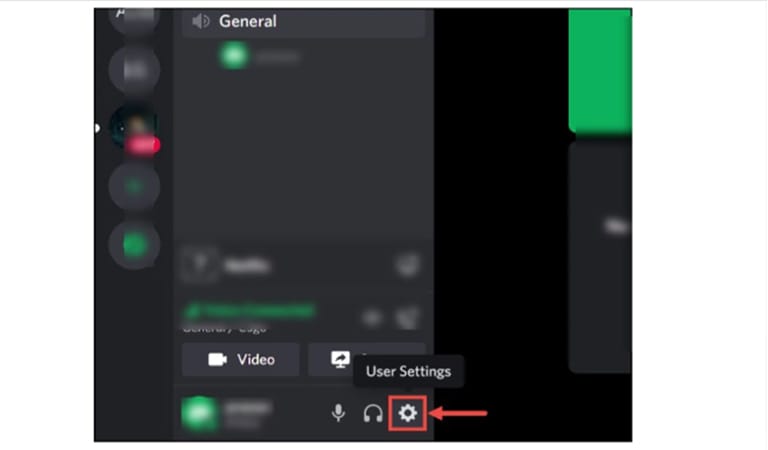 Select the Activity Status under Activity Settings.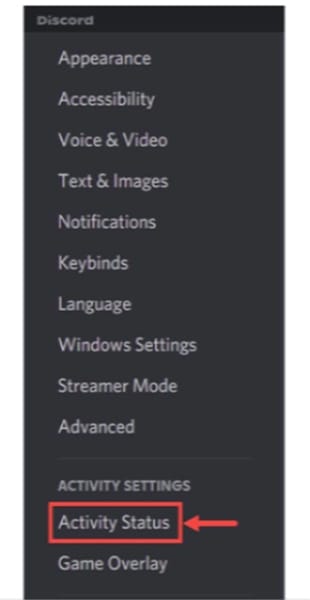 Under Activity Settings, click on Add it, select the browser with the Netflix website open, and click on Add Game.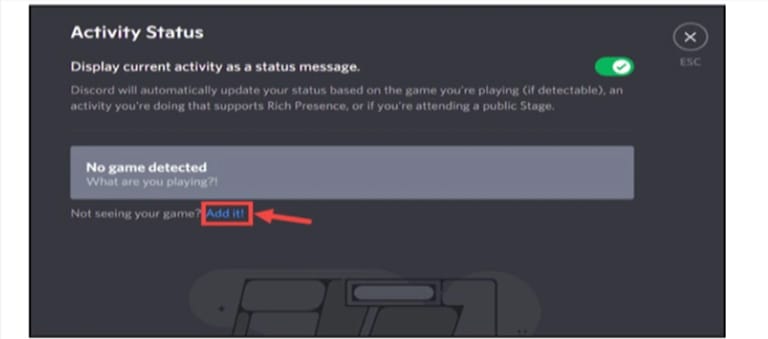 Go ahead and expand the drop-down menu, and a list of active apps will appear. Choose the browser in which your Netflix movie or episode is now playing.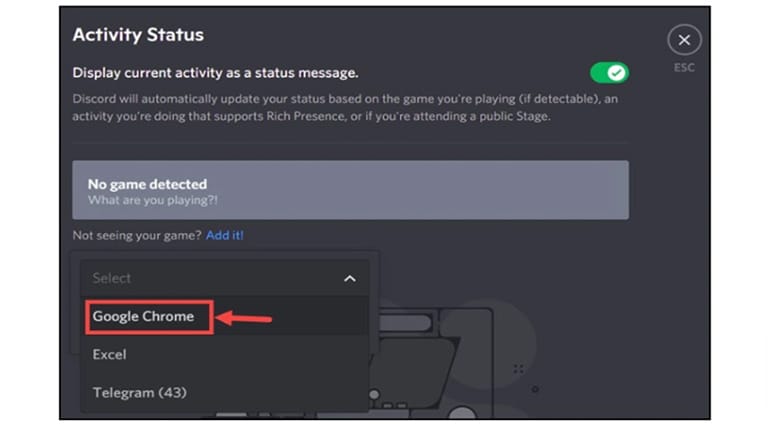 To add the browser to Discord, tap the Add Game icon.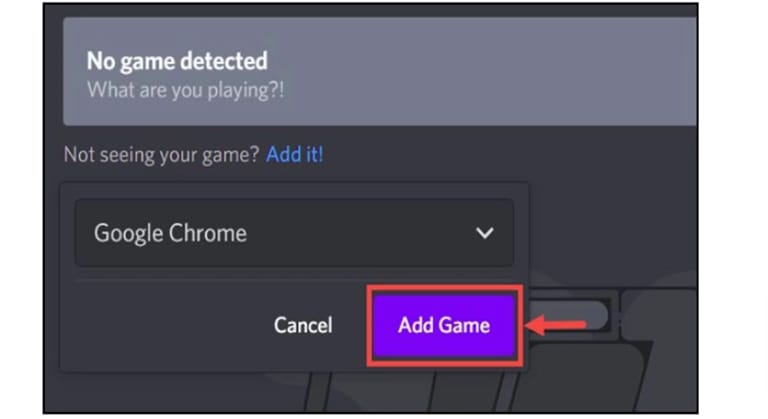 Leave the Activity Settings, then go to the Netflix stream server hosting. To access the Screen Share settings window, tap the Stream button next to Google Chrome.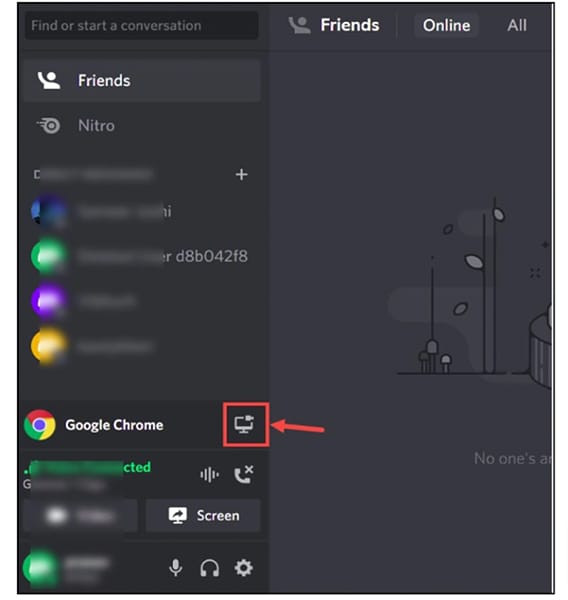 Set the Resolution, Streaming Channel, Stream Quality, and Frame Rate Settings in the Screen Share settings window to your preference. Keep in mind that if you don't have Discord Nitro, you won't be able to raise the Resolution and Frame Rate. After finishing all of the configurations, select the Go Live button.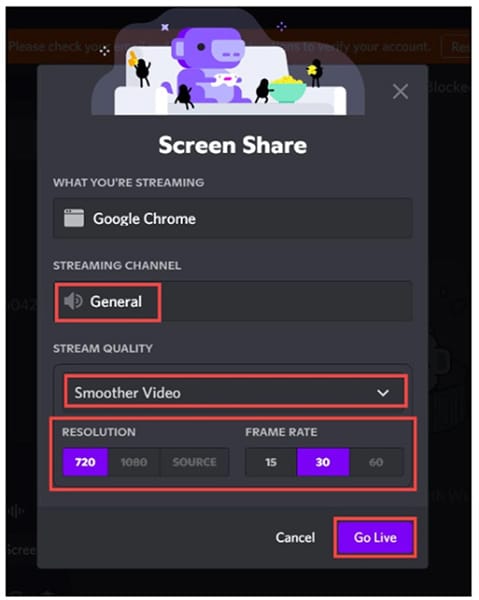 The Discord will start streaming Netflix.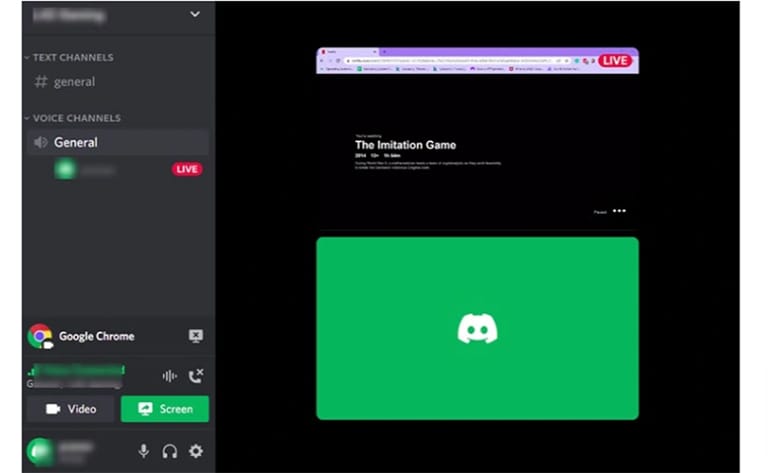 But, if you are experiencing a black screen while streaming Netflix on Discord, continue reading to learn how to do it.
Why is My Screen Black while Streaming Netflix on Discord?
The Discord Netflix Black Screen problem has only affected many unlucky Discord users. If you belong to that group, you might be having this issue for one of the reasons mentioned below:
Incompatibility
Streaming becomes problematic if your device, Discord, operating system, or Netflix software are incompatible. For instance, you might be using an old version of Windows, an unsupported browser, or some outdated drivers. These all have the potential to make video streaming unreliable.
Wrong Permission
Many Discord users have issues with channel permissions. The permission settings can be complicated if you're setting up a Discord server for the first time.
Channel permissions on Discord enable you to allow or ban different settings. You could have a black screen while broadcasting if you grant or block the incorrect permission with your streaming channel. However, incorrect permission settings primarily impact other stream viewers rather than the admin.
Hardware Acceleration
Hardware acceleration relieves the pressure on your CPU by delegating it to dedicated devices, like GPUs, designed to handle it. This should make streaming more enjoyable because the GPU will take over for the CPU, resulting in a faster and smoother stream.
If you activate hardware acceleration without a GPU installed or if your GPU cannot handle the stream, you can experience a black screen. On the other hand, if your CPU is overworked, disabling hardware acceleration may result in a black screen.
Cache
Just like with conventional browsing, the cache accumulates while you use Discord. This ordinarily wouldn't be an issue because caches enhance the user experience by accelerating uploads.
In contrast, a corrupt cache will cause your Discord app to malfunction and result in a black screen while streaming videos.
Background applications
The most common reasons for black screens streaming on Discord include background-running applications. If Discord uses too much of the processor when you have other active programs and try to stream, you may see a black screen.
As a result, if your RAM is low, the black screen issue when streaming may happen frequently. Furthermore, one app can modify or manage how all other apps show data.
Ad Blockers
A black screen may appear when streaming your video due to some ad-blocking extensions and applications. This typically occurs when an ad blocker plugin or software has a bug. Adblock users who stream on YouTube frequently make this mistake, which can also occur on Discord.
How to fix Netflix Black Screen on Discord?
You can consider the following methods to resolve the issue if you correctly follow the instructions above and still have a black screen while streaming.
1. Disable Hardware Acceleration on your Browser
According to softwaretested.com, one of the common triggers of the Discord black screen error is hardware acceleration. To fix the issue, you can try disabling hardware acceleration in Google Chrome settings.
Go ahead, open your browser, and tap the three dots icon in the top-right corner. After that, go down to settings.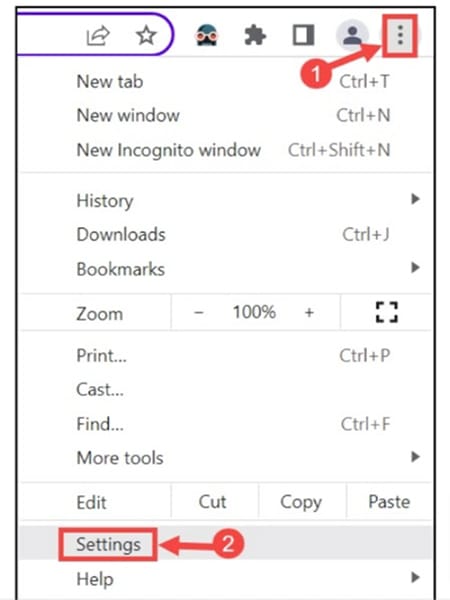 Click the advanced settings and select System.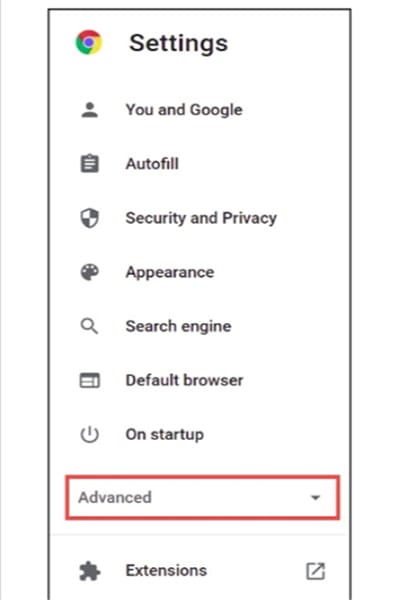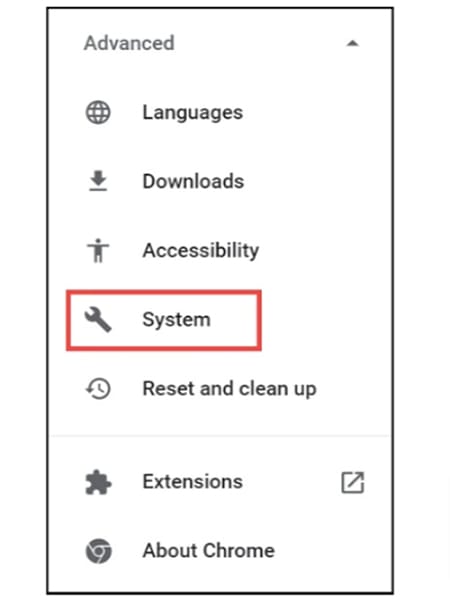 You'll see the option use hardware acceleration when available. Please turn it off and then stream Netflix on Discord again.

2. Uninstall Ad Blockers
Are ad blockers enabled on your computer? Do you prefer a browser extension or your desktop? If so, uninstalling them can solve your black screen problem. Ads can be displayed as images, audio, or video with the help of an ad blocker.
As a result, if the ad blocker extension or program starts acting strangely, it may block your Netflix video by mistaking it for an ad, which could cause a black screen.
To fix this, you only need to remove the ad blocker extension or app. You can attempt to disable them to determine if they are the root of the problem before uninstalling them.
3. Delete Discord Cache Folder
If the issue is due to corrupt cache files, emptying your Discord cache folder can solve it. Power interruptions and improper shutdowns can cause your cache files to become corrupt. Here's how to delete the cache folder on Discord:
Close the Discord app
Hold the Windows Key and R on your keyboard
Key in "%appdata%" and hit the OK button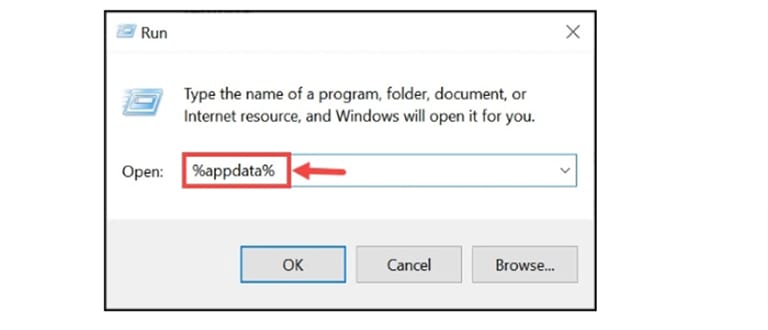 Under the AppData, go to the Roaming folder, and open the discord folder.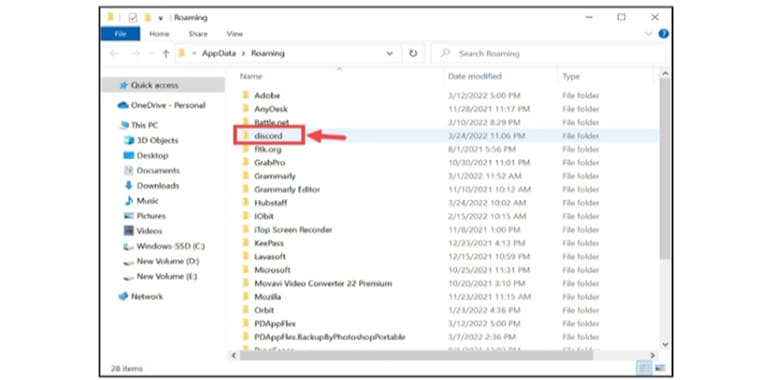 Clear the Cache folder by selecting Delete.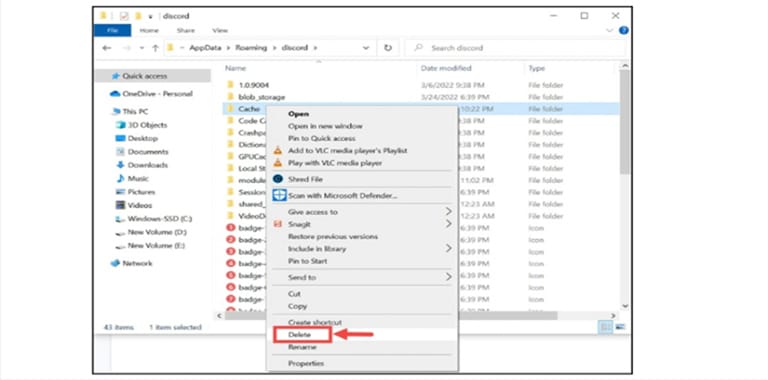 4. Run Discord in Compatibility Mode
If your device or operating system is incompatible with the Netflix or Discord platform, you can try adjusting Discord in compatibility mode. To begin, shut the Discord app, terminate all processes, and then proceed as follows:
First, right-click on the Discord app on your PC and select Properties
Choose the box Run this program in compatibility mode under the compatibility tab
Then select your Windows version that will run Discord in compatibility mode
Tap OK and re-open the app
5. Switch to Window Mode
The black screen error you're experiencing may result from full-screen streaming. You can easily shift to window mode in this circumstance.
Try pressing CTRL + SHIFT + F on your keyboard to enter window mode. Later, you can return to fullscreen mode using the same shortcut command.
The app may occasionally become stuck in fullscreen mode, making it impossible to convert to window mode. Just close the application using your task manager.
6. Update Your Graphics Driver
When streaming Netflix from Discord, a defective or outdated graphics driver may result in a black screen. Therefore, installing the correct drivers for your graphics card is crucial. The procedures are as follows:
First, right-click on the Start button and choose Device Manager.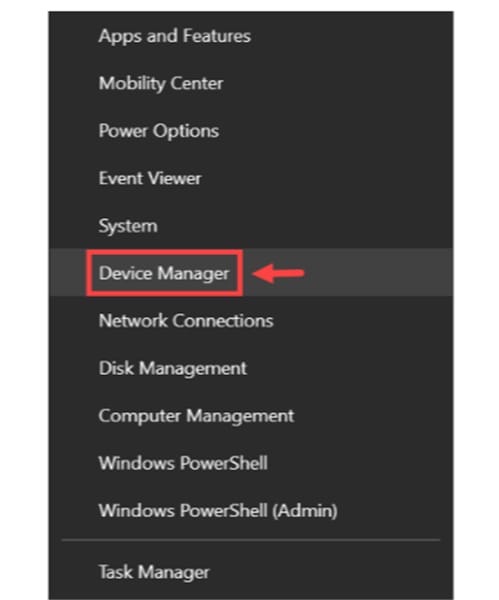 Under the Device Manager section, click the Display adapters.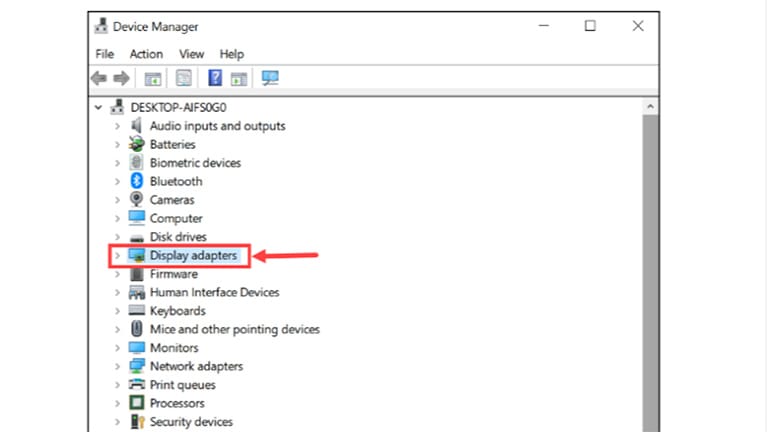 Go ahead and right-click on your display driver and choose Update driver.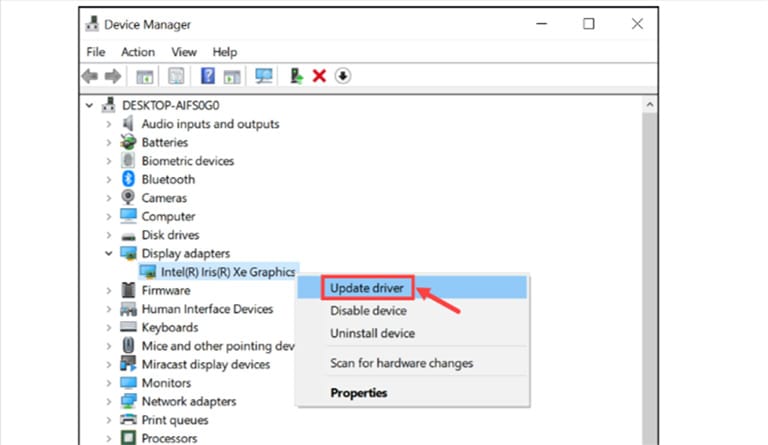 To update the drivers, follow the on-screen directions.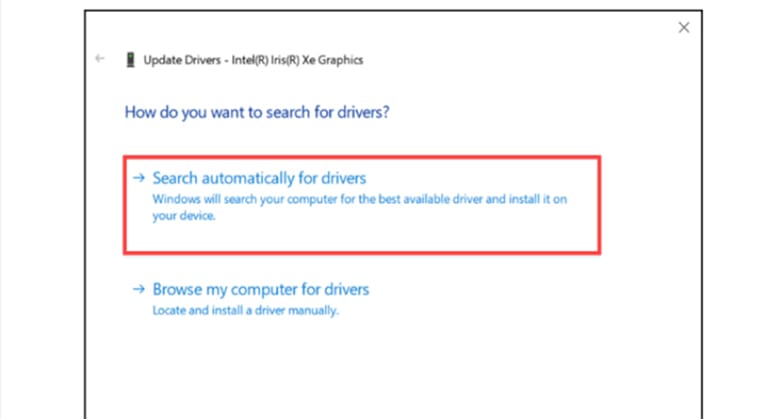 Frequently Asked Questions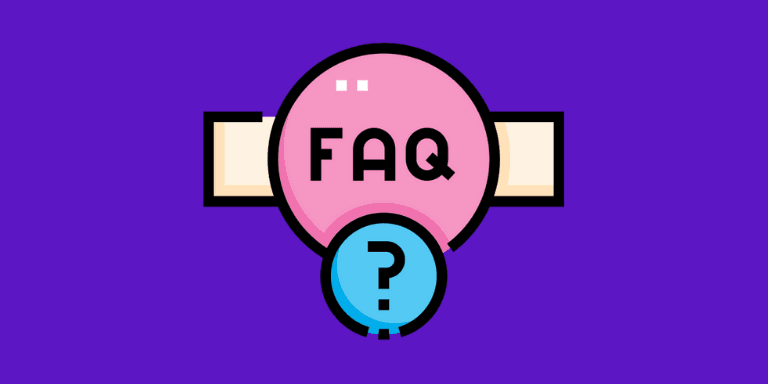 Can I watch Netflix on Discord on Android?
Unfortunately, you cannot use your Android smartphone to access Netflix using Discord. You may now only stream Netflix on a desktop computer using the Discord app.
Can I watch Netflix on Discord on iOS?
iOS users will also have to switch to a PC to watch Netflix on Discord, just like Android users. When Netflix is accessible via Discord on iOS is still unknown.
Can you Stream Netflix on Discord mobile?
No, as of right now, you cannot stream Netflix on Discord Mobile due to DRM restrictions. Only desktop devices can stream content using the app at the moment.
How to stream Netflix on Discord with sound?
You must take a few steps to watch Netflix on Discord with sound. First, check sure the software is installed in its most recent version. Next, navigate to your settings and select Voice & Video.

Choosing your input and output devices in this section would be best. Ensure your computer's speakers are configured as your output device, and your microphone is set as your input device. Once you've done that, you should have no trouble using Discord to stream Netflix with sound.
Is it legal to stream Netflix on Discord?
Yes, It is legal for individuals to join you in watching a Netflix movie. But you can't let people watch it publicly; it's against the law.

For instance, you can watch Netflix at home with family and friends. However, you cannot share a Netflix movie on public social media sites like Facebook or Twitter. You'll be violating copyright laws.

As a result, you must watch Netflix movies on Discord to make sure the stream is private. Your stream should only be accessible to a select few members of your Discord server.
Final Word
Many Netflix viewers using Discord experience the black screen issue. There are several causes of black screens while streaming, as we covered in the article, and solutions to each of these causes.
You can easily implement the solution if you know what is causing the black screen fault. If not, you can test each fix separately until you discover one that works.
If you've tried all the solutions in this post and still see black screens while watching Netflix, you should contact Discord support for assistance. You can send a request form to Discord support.